Today, I am back on Fox 23's Great Day Green Country to talk about beauty myths. Now, I am one to say there are no "rules" in beauty – what works for you is always the right answer. But I believe busting these five fallacies will really shake up your routine in the best of ways.
1. MYTH: Use mascara to the last drop. TRUTH: Mascara should be tossed every three months. Germ issues aside, mascara formula can dry out, resulting in suffering performance. To get the lushest, silkiest lashes, keep that tube fresh. Drugstore mascaras are outstanding for those who don't want to splurge on something used for a short time. Try Maybelline's new The Rocket Mascara and Volum' Express Mega Plush Mascara.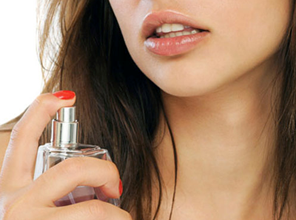 2. MYTH: Rub in your perfume after you spray pulse points. TRUTH: The rubbing action crushes and corrupts the fragrance. Instead, spray on your neck and wrists and let dry for 30 seconds. I also love to spray perfume in unexpected places like my hair (don't go too wild – it can dry hair out) and the back of my knees (for a more subtle scent).
3. MYTH: Foundation should be matched to your jawline, forehead, cheek or anywhere on your face. TRUTH: Foundation should actually be matched to your neck as it is representative of your true coloring. Not only will this prohibit a line where your foundation ends and your neck begins, but the shade will look more natural.
4. MYTH: You should wash your hair every day. TRUTH: Washing hair strips natural oils, making hair more brittle and dry. Shoot for 3-4 times a week, workouts permitting. I found that my hair became less greasy the less I shampooed as time went on. In the mean time, dry shampoo can really save the day. Spray on dry shampoo and wait five minutes for it to "activate". Then work through your hair with fingers or a blow dryer.
all images from Pinterest