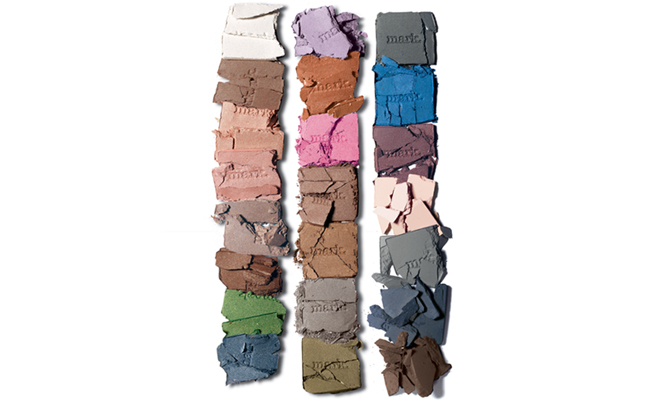 Mark recently reformulated their eyeshadows and I am excited to report: I love them! The real treat is how these guys are packaged. But more on that in a bit. The new shadows are highly pigmented and blend well. They are nimble – you can apply them either wet or dry. I tend to like a sheer look, so I apply the lighter shades over the lid. And then use a wet eyeliner brush with the darker matte shades as a liner.
Now the packaging. These shadows are sold in a metal pan to be placed in one of their Snap To It compacts. They make two Snap To It compacts – one for two shadows and one for four. You can easily switch out what shades you are currently wearing. I love the flexibility of creating your own duo. For instance, I am loving my unusual combination of satin taupe (minx) and navy (nightly) to be used wet for my eyeliner – not something you often packaged together!
You can find them on meetmark.com for $7 each.