California girls have this natural, all-American beauty that is hard not to envy with their minimal and healthy look.  With lots of time at the beach and a more laid back lifestyle, West Coasters can rock a more undone and casual approach to fashion and beauty.  But that doesn't mean it is easy.  I asked Liz to research what Southern California gals turn to for a healthy glow and shiny hair.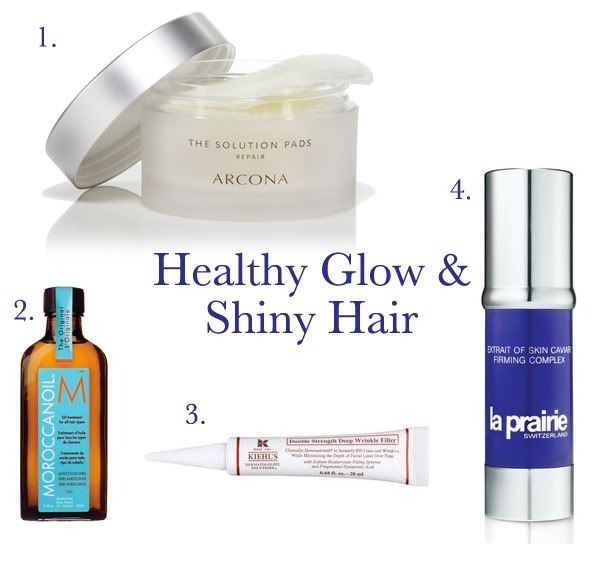 I've always wanted to try La Prairie products, especially after visiting their spa in the Caymans.  The little bottles just look so regal!  And I took Liz's advice on the Moroccan Oil Hair Treatment – amazing.  The effect wasn't oily at all and my hair is smooth and incredibly soft.  Kiehl's Double Strength Deep Wrinkle Filler promises instant effects and can be used under makeup.  Along with Liz's positive reviews, this is at the top of my list to try.  Arcona has always been a favorite brand of mine, particularly the Toner Tea Bar, so I can't wait to try something new from the line.
Tomorrow we will look at the makeup products that are popular out West for a natural, clean look.
For day to day humor and updates on #corporatehell follow Liz on Twitter. And check out her tumblr: Office Chic's Memo. You won't regret it!