My love affair with Floss Gloss continues. After falling hard for these colors, I had to experience more. At the top of my list was Tanlines, a peachy nude, and Partybruise, a rich purple brown that almost looks black on. I like the unexpected nude with the inky black. And Stun remains my all time favorite glitter polish. The gold flecks are fine and can be layered easily. I've been using Floss Gloss' base and top coat, Baseline and Gloss, with loads of success.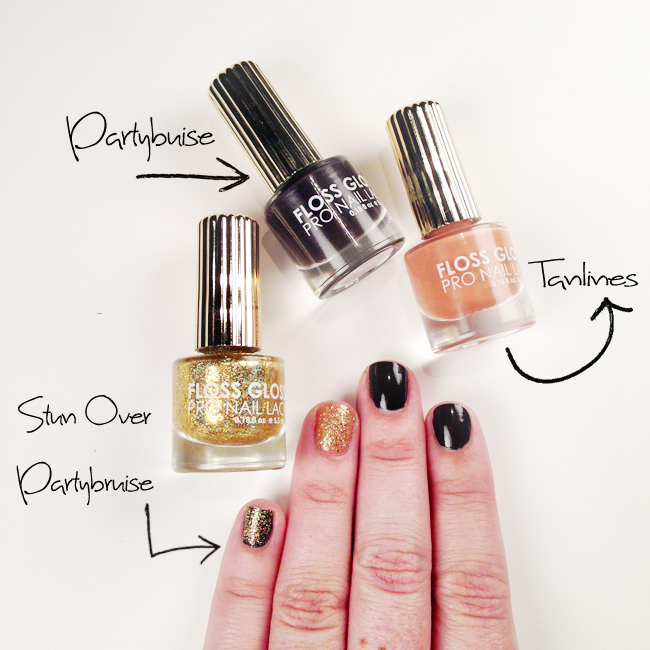 From now until Novemeber 22nd, get 25% off all Floss Gloss orders. You can purchase them at flossgloss.com.
AN EDITORIAL SAMPLE WAS PROVIDED BY THE COMPANY AND EVALUATED TO DETERMINE OUR OPINION OF THE PRODUCT IN THIS POST. PLEASE SEE THE DISCLOSURES PAGE FOR FURTHER INFORMATION REGARDING OUR POLICIES FOR USING EDITORIAL SAMPLES.